Potent Anti-cancer Therapeutics
We are working at the forefront of a transformation in radiotherapy, developing first-in-class targeted boron drugs that safely and efficiently target and destroy cancer cells while minimizing harm to healthy cells.
Approach
Despite advances in cancer treatments, many primary and recurrent cancers remain difficult to treat. TAE Life Sciences is developing a pipeline of multiple engineered targeting boron pharmaceuticals to deliver the cellular precision and curative power of BNCT. We believe our approach can provide a more powerful new treatment option for all stages of cancers.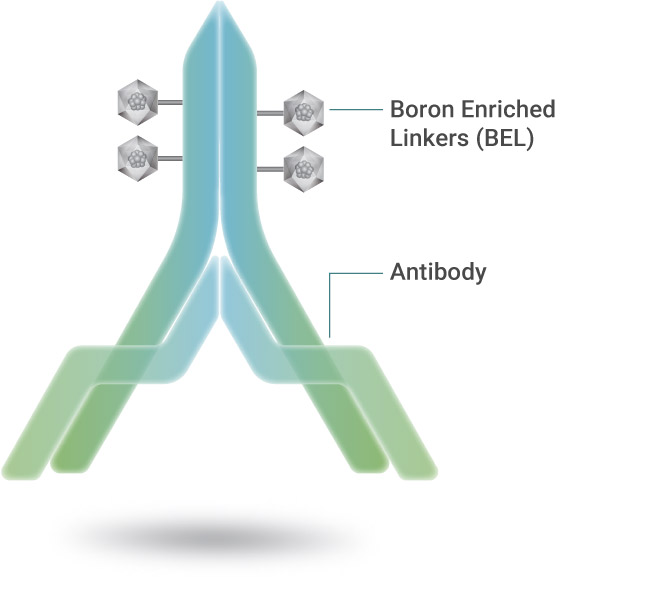 A Pipeline of Targeted Boron Drugs
Our programs are currently in preclinical development, rapidly advancing novel boron drugs toward the clinic. We are harnessing the effectiveness of small molecules, such as BPA, used historically for BNCT, as well as leveraging newer ADC technology and advances in Nanotechnology to develop a new class of targeted boron drugs for more efficient boron anti-cancer drugs.
TLS is progressing early-stage product candidates through clinical development. TLS dipeptides and boronotyrosine are small molecules designed to target and deliver boron-10 to tumor sites expressing LAT-1,, a protein that is overexpressed in head and neck, brain, breast, melanoma and other cancers.
Drug Candidates
Discovery
Pre-clinical
Phase 1
Phase 2
BPA
GBM, Head And Neck, Melanoma
TC220
GBM, Breast, Head And Neck, Melanoma
TC221
Lung, Colon, and Skin Cancers
Antibody Boron Conjugates (ABCs)
Lung, Colon, Head and Neck
Partner Program Biodegradable Nanoparticles