COMPANY
We are TAE Life Sciences
TAE Life Sciences (TLS) is a biologically-targeted radiation therapy company focused on developing novel treatments to improve the lives of patients with invasive, recurrent and difficult to treat cancers.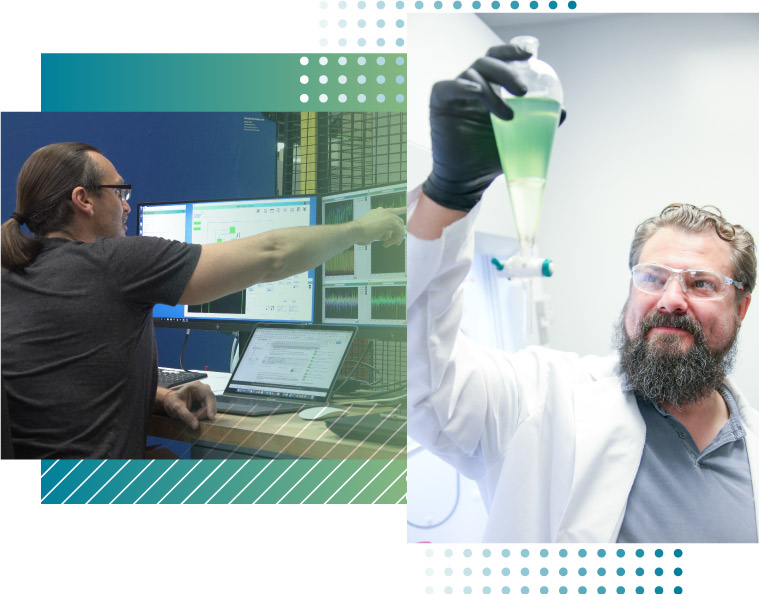 A Total Solution
Founded in 2017, TLS is the only company developing comprehensive target drugs and neutron technology product portfolio to enable next-generation boron neutron capture therapy (BNCT) as a first-line treatment for patients globally.
The company has made a significant investment in developing a portfolio of new Boron-10 target drugs, with the goal of expanding the application of BNCT to new cancer types and to provide even better outcomes for indications historically treated with Boronophenylalanine (BPA), the only target drug currently utilized in BNCT.
Careers
Join the team committed to revolutionizing cancer treatment. TAE Life Sciences is currently hiring for the following positions:
Job Summary
TAE Life Sciences (www.taelifesciences.com) is seeking a technical service engineer with strong background in engineering or physics and solid experience in installation, service, or technical project management of large-scale complex capital equipment. This individual would support radiotherapy device development effort, and will act as a TAE Life Sciences representative in China, coordinating installation and servicing of medical accelerators, working with partners and vendors, and facilitating the business of TAE Life Sciences in China. 
Job Location
Xiamen, China 
Job Description
1) Coordinate activities of TAE Life Sciences in China, including installation and maintenance of medical accelerators, managing vendors, and overseeing technical operations.
2) Facilitate the interaction and ensure tight integration with and efficient knowledge transfer between TAE Life Sciences and its partners and collaborators.
3) Write detailed procedures and reports to support the installation and operation of TAE Life Sciences medical accelerators.
4) Ensure a solid long-term working relationship between TAE Life Sciences and its partners in China based on integrity, trust, and professionalism, securing future business opportunities.
Education:
Required: BS in engineering, physics or related discipline + 7 yrs. experience. Advanced degree preferred.
Required Job Knowledge, Skills and Abilities:
1) Minimum 3 years of experience in capital equipment installation and servicing, or managing complex experimental projects
2) Proficiency in English and Chinese
3) Excellent verbal and written communication skills
4) Strong experience in at least one of the following areas:
* Mechanical engineering
* Electrical engineering
* Electronics
* Particle accelerators
* Radiotherapy devices
* Vacuum systems
* Industrial control systems
* Supply chain management
* Manufacturing
5) Strong technical knowledge and aptitude to quickly understand systems and technical concepts.
6) Proven decision-making skills and ability to effectively manage multiple priorities.
7) Ability to work independently with little or no supervision while maintaining a high level of efficiency.
8) Ability to thrive in a challenging, dynamic environment. Must be flexible and quick to adapt to sudden changes and issues.
9) Outstanding analytical and troubleshooting skills. Able to resolve conflict and drive issues to resolution.
10) Detail oriented and organized with a strong discipline of adhering to standards.
11) Ability to cooperate and communicate well with engineering, physics/science, project management and procurement groups.