COMPANY
We are TAE Life Sciences
TAE Life Sciences (TLS) is a biologically-targeted radiation therapy company focused on developing novel treatments to improve the lives of patients with invasive, recurrent and difficult to treat cancers.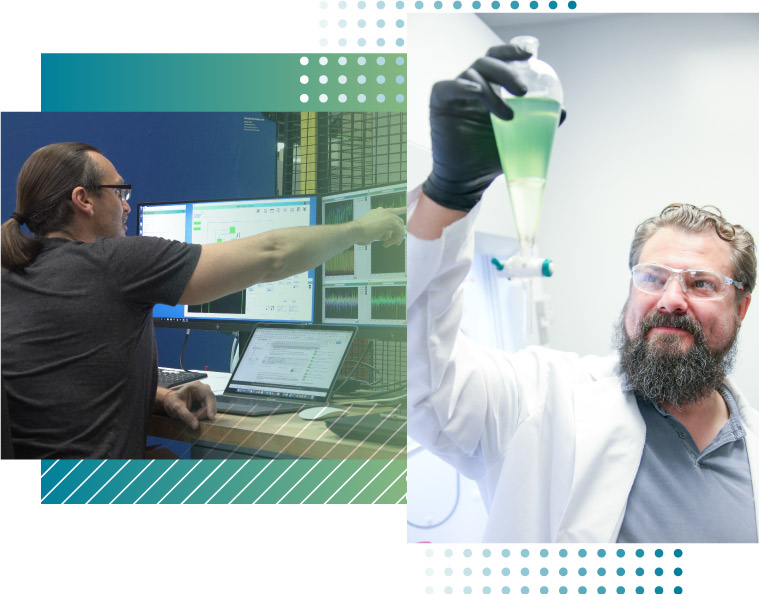 A Total Solution
Founded in 2017, TLS is the only company developing comprehensive target drugs and neutron technology product portfolio to enable next-generation boron neutron capture therapy (BNCT) as a first-line treatment for patients globally.
The company has made a significant investment in developing a portfolio of new Boron-10 target drugs, with the goal of expanding the application of BNCT to new cancer types and to provide even better outcomes for indications historically treated with Boronophenylalanine (BPA), the only target drug currently utilized in BNCT.
Careers
Join the team committed to revolutionizing cancer treatment. TAE Life Sciences is currently hiring for the following positions:
Job Summary: This role reports to the Senior Director, RA/QA and primarily supports three key aspects of the quality system:
Change Administration, Training Management, and Supplier Management with focus on supplier audits. As Arena
Change Administrator under day-to-day direction of the Senior Quality Systems (QS) Analyst, this person
facilitates activities associated with implementing and sustaining Arena PLM as the configuration management
system of record for parts, assemblies and BOMs as well as the electronic QMS for documents, records, training,
supplier management, control of nonconforming product, and other select elements of the QMS. This position is
responsible for effectively partnering with the Engineering team to create and review Change Orders and facilitate
CO Arena workflows successfully through the system. As DMR Training Coordinator under day-to-day direction of
the Senior/Principal QS Analyst, this role is responsible for managing the assignment, completion, and record
retention of all On the Job (OJT) training for new and revised production procedures and Device History Record
travelers required for manufacturing personnel. Under day-to-day direction of the Quality Engineer, this person
assists with planning, execution, documentation and follow-up of supplier management activities including audits,
qualifications, and nonconformance management.
About the company: TAE Life Sciences has developed breakthrough technology for the clinical investigation of Boron Neutron Capture Therapy (BNCT) to provide a treatment option for patients with malignancies that are difficult to treat through traditional methods. Our proprietary accelerator-based BNCT platform combines two well-known modalities - biological targeting and radiation therapy - for precision treatment at the cellular level.
Job Location: California, USA
Essential Duties and Responsibilities:
Serve as Arena Change Administrator, creating and facilitating ECOs, ACOs, DCRs, and DCOs.
Support the establishment of sub-assemblies, assemblies and BOMs through Arena parts establishment and linkages.
Establish, implement, maintain and improve a tracking and oversight process for Device Master Record (DMR) training of manufacturing personnel.
Lead and support timely, compliant, high-quality supplier quality audits, supplier qualifications, and supplier-related NCRs.
Other duties assigned by leadership.
Required Qualifications:
Bachelor's degree (BS) in technical or life science field.
3 years' experience in a medical device quality system (i.e., ISO 13485, ISO 14971, 21 CFR Part 820, 21 CFR Part 11) with emphasis on configuration management, document control, training management, and audits.
Strong writing skills including authoring and editing procedures, plans, reports, investigations, protocols, and other quality system documents.
Strong analytical and problem-solving skills, demonstrating sound judgment and understanding of strategic context.
Experience participating in cross-functional teams to successful outcomes in support of business priorities.
Expertise in MS Office Suite.
Results-oriented, positive "can-do" attitude with demonstration of appropriate urgency and initiative.